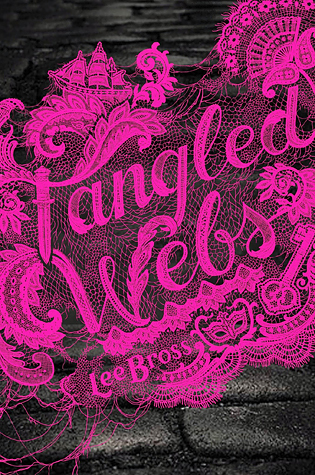 "London, 1725. Everybody has a secret. Lady A will keep yours—for a price. This sumptuous, scandalous YA novel is wickedly addictive.





Lady A is the most notorious blackmailer in the city. With just a mask and a gown to disguise her, she sweeps into lavish balls and exclusive events collecting the most valuable currency in 1725 London—secrets.





But leading a double life isn't easy. By day Lady A is just a sixteen-year-old girl named Arista who lives in fear of her abusive master, Bones, and passes herself off as a boy to move safely through the squalor of London's slums. When Bones attempts to dispose of his pawn forever, Arista is rescued by the last person she expects: Jonathan Wild, the infamous Thief Taker General who moves seamlessly between the city's criminal underworld and its most elite upper circles. Arista partners with Wild on her own terms in the hopes of saving enough money to buy passage out of London.





Everything changes when she meets Graeden Sinclair, the son of a wealthy merchant. Grae has traveled the world, has seen the exotic lands Arista has longed to escape to her whole life, and he loves Arista for who she is—not for what she can do for him. Being with Grae gives something Arista something precious that she swore off long ago: hope. He has promised to help Arista escape the life of crime that has claimed her since she was a child. But can you ever truly escape the past?"
NetGalley. Thanks for a copy.
Tangled Webs is the first book of the Tangled Webs series. YA Historical Fiction and Romance, the book is perfectly acceptable to read as a standalone. Set in London of 1725, this story surprisingly doesn't have steampunk elements and reads more like a novel of espionage. Recommended for those 12 and up, Tangled Webs does have a romance between our heroine, Lady A (also known as Arista), and our hero, Grae.
According to the general public, Lady A is a dangerous character of scandal and blackmail. She is ruthless, and she is powerful. However, she is actually a very young teenanger named Arista, who is forced to become Lady A with her mask of raven feathers and a dress of dark colors. Bones, her cruel and nasty master, is merciless and would take her out the second she steps out of line. Arista, simply Arista, is a wonderful girl who is in a terrible and bad situation. The way she acts and the way she speaks is breathtaking to watch. She is only a pawn, and she knows it. It makes her story almost a tragedy.
Grae is on the clean side of the law. After meeting Lady A (though not knowing her rather dark and frightening reputation), he is enrathed with Arista and accidently falls in love with her. He is basically, for Arista, a dream come true. There is an admirable trait in him, that makes Arista (and readers) fall in love with him. He cares for Arista, and even though he does raise an eyebrow at her side work (this is a vast understatement), he comes through.
The villains of Tangled Webs are many, and they are unique and spectacular in their own way. It is easy to differentiate each one. Bones, the most obvious villain, is nasty and ruthless, and he is a familiar character to recognize. He is a character everyone loves to hate.
The book starts off with Lady A meeting a client. It is a very big way of starting the book off, and the author gives barely a minute for readers to settle in. Though the beginning is unsteady at first, the book takes control and it doesn't falter a bit. (Nice save, Lee Bross.) The book never stops weaving hidden agendas and complicity, until the very end where everything suddenly clicks together to make a picture of clarity.
The ending is greatly satisfying. Almost everything closes up. Even though there are clear loose ends for a sequel, the book is fine as the one and only book in the series.
Overall, Tangled Webs is a dark book set in the past. With a dizzying and beautiful romance, this book spins a gorgeous tale of intrigue and blackmail. It is the best for those who love dangerous people with secret plans and the capability for double crossing.
Rating: Four out of Five