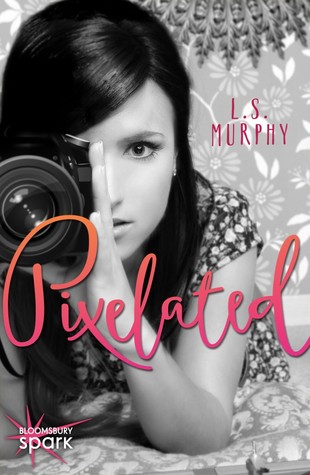 "Senior Year.




Middle of nowhere.




What's the new girl to do?





For Piper Marks, the answer is simple. She's determined to have her photography rock the cover of National Geographic someday, and moving to Clarkton, Iowa for her last year of high school is not going to stop her. Even if her usual subjects have changed from bright lights and skyscrapers to fields, cows…and more fields.





But when photographer at the local paper quits in a huff, she steps into his spot. Her new job keeps Piper busy capturing tackles, and zooming in on first downs and end zone dances, not to mention putting her directly in the path of varsity football star Les Williams IV. Her new friends warn her off, but she can't resist the pull she feels toward this mysterious country boy. But this small town is keeping a secret, and it's one that could destroy any chance they have to be together.





It's up to Piper to decide what to do with the distorted truth. Can she risk exposing her heart? It might be worth it, 'cause Les is about to change her world from black and white to fully saturated color."
NetGalley. Thanks for the copy.
Pixelated, a strange and infrequently used word, is a verb according to Dictionary.com. Apparently, it means "to blur (parts of a digital image) by creating unclear, pixel-like patches, for purposes of censorship or to maintain the anonymity of the subject." Interesting word, isn't it? It fits very well with this book, I must say. Anyway, this book stars Piper Marks, who likes photography (which is probably why the title is referring to something of a digital image) and is our friendly narrator. She moves to a small town and stirs up a lot of trouble and gossip. She distantly reminds me of The Scarlet Letter because of the way the town reacts to her.
Les Williams IV is hiding a secret. Despite that said secret, he possesses a strong attraction to Piper. On the football team, he is a nice person who first meets Piper by helping her out with a car problem. However, everything must be much more complicated. The town, the entire town, hides a terrible secret, which involves Les. He is still a troubling character, with a lot of layers hiding the real person beneath.
I fall into the world of Pixelated. Piper is understandable, and she is an interesting character. She is good with photography. She has moved to a new town. Her parents are divorced. She comes with her own problems, and she has this edge about her. She meets new people, and she is sort of like Bella Swan from Twilight. However, she isn't all that welcomed and loved. In her personal life, it is complicated. In her love life, it is way more than complicated. In her social life, it is complicated complicated. (The need to be redundant is great.)
The plot moves quickly, and there comes a lot of twists and turns. Shocking details appear, and my jaw literally drops at stunning revelations. The ending brings a sense of an unsettled stomach, because there is a certain part (character, to be specific) that doesn't fit in very well with the plot. Though the ending should be a "Happily Ever After," it doesn't end with those undertones. There are ominous clouds in the sky, Piper. Very ominous clouds. The way L.S. Murphy handled the character of Ava doesn't feel right.
Overall, Pixelated is a strange title for an entertaining book. Reminding me of The Scarlet Letter, the book has a scorching hot love interest and a main character with a gift for photography. There are some loose ends, and the book's conclusion doesn't feel like "The End" to me. (I'm 99 percent sure it is a standalone.)
Rating: Three out of Five