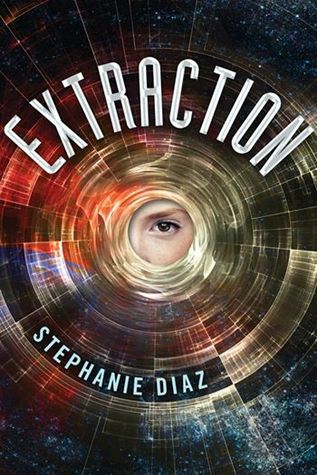 ""Welcome to Extraction testing."





Clementine has spent her whole life preparing for her sixteenth birthday, when she'll be tested for Extraction in the hopes of being sent from the planet Kiel's toxic Surface to the much safer Core, where people live without fear or starvation. When she proves promising enough to be "Extracted," she must leave without Logan, the boy she loves. Torn apart from her only sense of family, Clem promises to come back and save him from brutal Surface life.





What she finds initially in the Core is a utopia compared to the Surface—it's free of hard labor, gun-wielding officials, and the moon's lethal acid. But life is anything but safe, and Clementine learns that the planet's leaders are planning to exterminate Surface dwellers—and that means Logan, too.





Trapped by the steel walls of the underground and the lies that keep her safe, Clementine must find a way to escape and rescue Logan and the rest of the planet. But the planet leaders don't want her running—they want her subdued.





With intense action scenes and a cast of unforgettable characters,

Extraction

is a page-turning, gripping read, sure to entertain lovers of

Hunger Games

and

Ender's Game

and leave them breathless for more."
I won a copy from Goodreads First Reads.
So... Hunger Games and Ender's Game?
Well, to be accurate, Extraction is perhaps a mixture of The Hunger Games, Divergent... Mostly Divergent. There are some parts where I can't but help see Divergent (yes! I'm not over Allegiant!). I see Tris everywhere. I see old characters everywhere. So... Originality? Not so much. Honestly, it feels like some parts were grabbed from certain books. Cut and paste.
Let me elaborate...
I felt like I stepped into a book that is the crazy love child of Across the Universe (written by Beth... something), Divergent (Veronica Roth), The Hunger Games (Collins), and The Testing (Joelle... Crazy last name). Many of parts of the book feels very familiar yet... added together, there is this something different. So... It isn't necessarily a bad thing, it is just familiar... very familiar and closely related to many books of Extraction's genre.
Let's talk about Clementine. I'm going to call her Tris' double. Clementine is intelligent, sometimes rash, and definitely, motivated. Extremely motivated. Her goal throughout the entire book is to save Logan. Logan, in the beginning. Logan, to the end. He is the boy she loves... And he has a limp (so I can see Peeta Mellark in that). Yeah.
(I'm so sorry, but I can't help but see a lot of similarities here and there).
The plot is very similar... Crap. You know what? I'm not going to describe the plot. But yes, Extraction is highly entertaining, and I manage to be entertained by the book (despite how similar it is to a few other YA Dystopian books). Let's just say that there aren't many loose ends, and that the ending has a very clean feeling to it (even though it isn't the last book of the series. It is actually the first).
Overall, Extraction is a good book. No points for originality. Good plot. Strong. Lots of twists and turns. No plot holes. Good characters, and Logan has a profound presence on the book despite his lack of appearances. Some crazy people. As always. But very entertaining, and I do recommend it, if you are looking for escapism. If you are looking for originality, you won't find it.
So... to summon my feelings up in a few phrases, I will say that Extraction has potential to become more (step outside of its origins) and I hope that the sequel will be much better.
Rating: Four out of Five