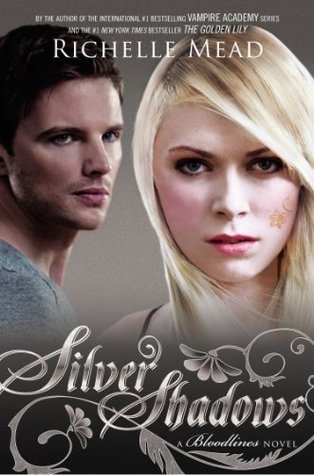 "Sydney Sage is an Alchemist, one of a group of humans who dabble in magic and serve to bridge the worlds of humans and vampires. They protect vampire secrets—and human lives.

In The Fiery Heart, Sydney risked everything to follow her gut, walking a dangerous line to keep her feelings hidden from the Alchemists.

Now in the aftermath of an event that ripped their world apart, Sydney and Adrian struggle to pick up the pieces and find their way back to each other. But first, they have to survive.

For Sydney, trapped and surrounded by adversaries, life becomes a daily struggle to hold on to her identity and the memories of those she loves. Meanwhile, Adrian clings to hope in the face of those who tell him Sydney is a lost cause, but the battle proves daunting as old demons and new temptations begin to seize hold of him. . . .

Their worst fears now a chilling reality, Sydney and Adrian face their darkest hour in this heart-pounding fifth installment in the New York Times bestselling Bloodlines series, where all bets are off."
Warning: there will be a lot of spoilers in this review of Silver Shadows, book five in the Bloodlines series. I might spill a few things here and there.
Wah! 2015! The Ruby Circle is too far away! Damn it! Why did I bother reading this series this year? If I had just waited six months, maybe this thing would be a bit more bearable. However, I actually shed a tear to think of those people who didn't wait years like me. Imagine waiting for Bloodlines (the first book) many years ago and realizing there are five books after that.
I guess I'm luckier than most.
She said yes! Whoops. Spoilers again. Sorry, guys. I just can't stop any bad words (or spoilers) from coming out of my mouth. I wish I can tell you what happened, but that is going to ruin Silver Shadows for you. Sorry, sorry, sorry. I'll just say that Adrian asked Sydney a question and she said yes! Are you going to guess his question or do you already know it?
In Silver Shadows, Mead explores Reeducation and the other creepy things about the Alchemists. We start off with Sydney's POV and then jump back to depressed Adrian's POV, which is just depressing and upsetting to me. (Adrian seems a bit too down. He seemed hopeless and already giving up on Sydney. What? Just read the chapter samplers!) Anyway, Silver Shadows is shorter than other books in the series, but it is really good. I look forward to The Ruby Circle's publication date. Like I said before, 2015 is too far away. Even for me.
Sydney is one character I really like. She has a lot of guts and bravery. She retains her cool head despite all those torture and tactics the Alchemists use against her. She is the better person of the two (Adrian and Sydney). She is the stronger of the two, and she is really amazing. Her character is really tested in the book, and she still manages to be amazing. Best of all, she managed to use her magical powers, her wit, and her strength to overcome the terrors of Reeducation.
Honestly, I'm disappointed in Adrian.
Silver Shadows is an awesome sequel to The Fiery Heart. I totally approve of it, and I like it even more than The Indigo Spell. It is a fun ride from cover to cover and I'm totally left wanting more. The Ruby Circle? Here I come. Chomp, chomp.
Rating: Four out of Five