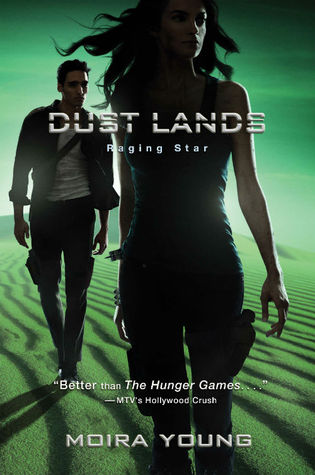 "Her passion kept them alive. Now it may destroy them all.



Saba is ready to seize her destiny and defeat DeMalo...until she meets him and finds herself drawn to the man and his vision of a healed earth, a New Eden. DeMalo wants Saba to join him, in life and work, to build a stable, sustainable world…for the chosen few. The young and the healthy. Under his control.





Jack's choice is clear: to fight DeMalo and try to stop New Eden. Presumed dead, he's gone undercover, feeing Saba crucial information in secret meetings. Saba hides her connection with DeMalo and commits herself to the fight. Joined by her brother, Lugh, and her sister, Emmi, Saba leads a small guerilla band against the settlers and the Tonton militia. But the odds are overwhelming. Saba knows how to fight—she's not called the Angel of Death for nothing. But what can she do when the fight cannot be won? Then DeMalo offers Saba a chance—a seductive chance she may not be able to refuse. How much will she sacrifice to save the people she loves?





The road has never been more dangerous, and betrayal lurks in the most unexpected places in the breathtaking conclusion to the Dust Lands Trilogy."
Raging Star bores me to death. I honestly didn't want to read this book, but it was on my to-read list and I didn't have any better books to read (other than The Goddess Test, a Julie Kagawa book which I want to save for a bad day, and The Shadow Throne). Truth is, I shouldn't had bothered reading Raging Star in the beginning. The writing style isn't my piece of cake, and it is very difficult for me to understand. Remember that lack of quotation marks? I can tell you that it is very annoying by how Moira Young doesn't follow basic grammar rules. Then again, she probably makes her publisher tons and tons of money so she can do whatever she likes. Or perhaps, the publisher wanted to follow the footsteps of another crazy book with similar writing style and accents. Very annoying.
Other than that, I could tell you that I want to kill myself after reading and listening to Saba's voice. She is incredibly annoying, but mostly because of her lack of quotation marks. Sometimes, I feel like I really need a distraction whenever I read a small paragraph. Sometimes, I feel as if I'm going to hurl. Sometimes, I just want to roll my eyes. Quotation marks. Accents. Little annoying quirks. Yes, she may be brave and intelligent and a hunter and a maneater, but I just find her so annoying that I just can't take it anymore (especially when she hangs out with DeMalo). Even writing this review is as painful as slamming my fingers in the car door. Plus a stomachache. Broken fingers, upset stomach, feeling of throwing up.
DeMalo remains to be the villain. Every time someone (including myself) mention his name, my skin just shivers in disgust. I'll tell you right now, right here that it is very creepy. He is a very odd person (reminding me totally of the Darkling. Damn it. Shouldn't had mentioned Darkling. I want wail now. Excuse me while I sob). The relationship between DeMalo and Saba is twisted and just gross. (Darkling and Alina is a much different story, so shut up).
Jack rarely appeared in Raging Star. Okay, he appeared more times than DeMalo, but DeMalo has a stronger effect on readers because of his creepiness and ugh! I want to ask this question to the author: What is the point of him? I mean, seriously? To me, he was a pretty whiny character for a guy, always asking questions and always never too trusting.
The plot goes by too slowly. It is probably fast-paced for most readers, but for me, it is painful thanks to the style. Just becomes "jest." And becomes "an." For, "fer." And a lot of the words ending in "ing" misses the "g." Very annoying.
Rating: Two out of Five