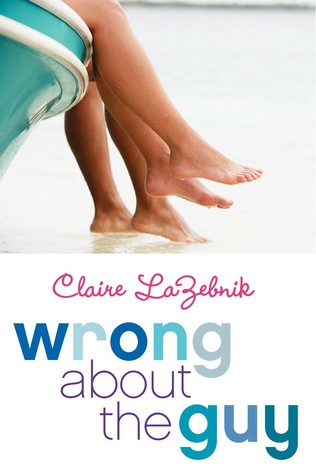 "Claire LaZebnik's latest twist on a beloved classic asks the age old question: Could the girl who knows everything be wrong about the guy?





As the stepdaughter of a TV star, Ellie Withers has it all: an amazing house in LA, a devoted friend who loved her before she even knew who Ellie's stepfather was, and a burgeoning romance with handsome Aaron Marquand. But Ellie isn't the kind of person who's content with simply having it all—the people in her life have to be equally happy. And, of course, she knows exactly what they need.





When Ellie's plans for her family, her friends, and even her love life don't turn out the way she imagined, she begins to wonder if maybe she could stand to learn a thing or two after all. Most surprising, though, is that the perfect person to teach her is the last person she'd expect.





With her signature witty narration and swoon-worthy romance, Claire LaZebnik (the author of fan favorites

Epic Fail

,

The Trouble with Flirting

, and

The Last Best Kiss

) once again breathes new life into a perennially popular love story: Jane Austen's

Emma

."
I received a copy in exchange for an honest review.
Best for older or mature teens, Wrong About the Guy is YA Contemporary. We have a nice and subtle romance and a complicated drama with so much drama. (A drama with drama. Yes, I do realize how redundant that sounds, but there is no other way to put it.) Set in Los Angeles, Wrong About the Guy has all the right moves and all the right words. It is absolute perfection.
Ellie Withers, our main character and sole narrator, is a spoiled girl, to be put shortly. However, she is also a great character with a lot of potential that Claire LaZebnik delightfully taps into. Ellie is the girl who want everything to go her way, and she is suspicious whenever she does have it her way. Amusing and incredibly easy to empathize with, she has an amazing self-awareness period where she starts becoming better and more.
The romance, which is most certainly one of the biggest parts of the book, is unfortunately easy (and I repeat, too easy) to predict. From the very beginning, I know exactly who Ellie will end up with. The journey to the point where the two characters (Ellie and ____) end up together is paved with a lot of twists and turns. But it is worth it. Wrong About the Guy is about the journey, not the ending, and that is what makes it spectacular.
LaZebnik's writing style is mostly light, though she is also able to pull off the romantic drama or family melodrama without a hint of cheesiness. The characters act and react with each other smoothly. Flowing easily and smoothly, the plot itself has a lot of spectacles and hype (translation: drama). The minor plots falls in easily with the main plot, and I love how LaZebnik set up Jacob's problems to be a driving force of many characters.
The ending is one of the best parts of the book. The character development for Ellie is quite magnificently played out. It is where everything meets together, and all of the colors show up perfectly in order.
It is easy to escape into the book and be amazed by the world Ms. LaZebnik sets up. I'm all up for a sequel, if LaZebnik writes one. However, Wrong About the Guy is most likely a standalone and definitely a worthy book to reread over and over again.
In conclusion, Wrong About the Guy is an amazing and light read from Claire LaZebnik. With a terrific romance and humorous dialogue and witty remarks and strong characters, the book is about the journey and not the ending. Perfectly-paced, Wrong About the Guy is a page turner from start to finish. I definitely recommend!
Rating: Five out of Five