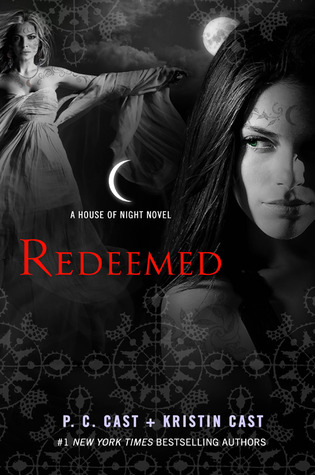 "

In the final electrifying novel in the HoN series, Neferet has finally made herself known to mortals. A Dark Goddess is loose on Tulsa and the world. No single vampyre is strong enough to vanquish her - unless that creature has the power to summon the elements

as well as

the ability to wield Old Magick. Only Zoey Redbird is heir to such power…but because of the consequences of using Old Magick, she is unable to help. Find out who will win and who will lose in this epic battle of Light versus Darkness.



The House of Night

series is an international phenomenon, reaching #1 on U.S., German, and UK bestseller lists, and remaining a fixture on The New York Times Children's Series bestseller list for nearly 160 weeks and counting. With more than 12 million copies in print, rights sold in thirty–eight countries to date, and relatable, addictive characters, this series is unstoppable. Now, in the final installment of the series, Zoey and her friends face the ultimate battle with evil which will determine the fate of the world, both human and vampyre.

"
Sure, it is a national phenomenon. It was an okay book, that everyone started getting tired of. Remember that running joke? Oh, there are ninety-seven books in that series. Ha ha.
Anyway, Redeemed is a bit boring. Well, it is interesting... At least for like the first few chapters. Or maybe it is the beginning? Anyway, I'm like... Ohh... I just want to know the darn ending, because there is too much plot and details to remember.
A quick questionable recap of previous three and forty-six hundred books: There was Zoey... Who became a special vampyre who was chosen by a goddess, Nyx. She went through a bunch of guys, right? And then she became involved with this love triangle. Between Heath (whose name should had been Health, because that is freaking easier to remember and spell) and Stark (the swoonworthy warrior who somehow become a cardboard character).
How am I doing for the recap? Oh, yeah. I forgot to mention all the other characters. Well, the Scooby Gang broke up a few times, but they always get their heads together. Especially for the grand finale of the House of Night series!
In my personal opinion, I'm doing this quick recap quite awesomely. What do you think? Well, feel free to leave comments below.
Full speed ahead!
I'm seriously not going to focus on characters. One, there are too many to the point I can't keep all of their names straight. Two, they sort of become second class citizens in this book. Three, no emotional attachment.
Not kidding.
The plot is well-paced, although some parts seemed kind of awkward and forced. I personally thought Neferet's POV to be abnormally crazy and forced. Never had I ever seen anything that nuts. She is the very definition of a serial killer. What is left of her is pretty much... Cuckoo! Weak part right there. And her ego is the size of the Empire State Building, btw. So the plot failed when it comes to Neferet? Yep, that sounds about right.
The love triangle. What triangle? Cast & Cast barely paid any attention to it. Sorry, Stark, but your awesome looks go into a different book.
My recommendation? Don't read this book. In fact, don't read the entire series. Other authors are better at vampyre stuff, and Cast & Cast pretty much threw away all the basic facts in this book.
Out of my window goes this book!
Rating: Two out of Five