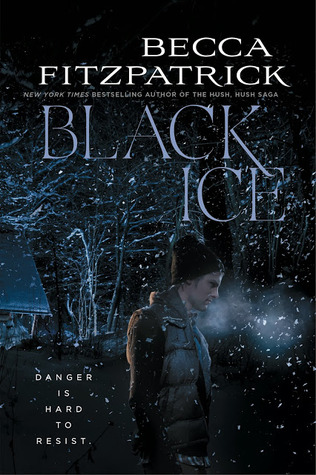 "Sometimes danger is hard to see... until it's too late.





Britt Pfeiffer has trained to backpack the Teton Range, but she isn't prepared when her ex-boyfriend, who still haunts her every thought, wants to join her. Before Britt can explore her feelings for Calvin, an unexpected blizzard forces her to seek shelter in a remote cabin, accepting the hospitality of its two very handsome occupants—but these men are fugitives, and they take her hostage.





In exchange for her life, Britt agrees to guide the men off the mountain. As they set off, Britt knows she must stay alive long enough for Calvin to find her. The task is made even more complicated when Britt finds chilling evidence of a series of murders that have taken place there... and in uncovering this, she may become the killer's next target.





But nothing is as it seems in the mountains, and everyone is keeping secrets, including Mason, one of her kidnappers. His kindness is confusing Britt. Is he an enemy? Or an ally?





BLACK ICE is New York Times bestselling author Becca Fitzpatrick's riveting romantic thriller set against the treacherous backdrop of the mountains of Wyoming. Falling in love should never be this dangerous…"
Sometimes I don't know whether or not I should be worried for Becca Fitzpatrick's characters. First there was Nora. (Should I get started on her? Ehh... I'll start). Nora is pretty crazy, because 1) she fell in love with the guy who is trying to kill her (big alarm right there, but you have to admit their chemistry is pretty hot), 2) she can't stay away from danger, and 3) she somehow always makes terrible choices. Somehow.
Kind of magical how she does it too...
First of all, Black Ice is nothing like Hush, Hush. Hush, Hush is about angels while this is about a serial killer and some drama. So don't you think this is about a paranormal kind of stuff. It isn't. It is something much different, and it isn't as light as Hush, Hush. This is darker. This has a lot more danger and stuff.
First of all, does anyone think of the Charles Manson when they read Mason? Well, I do, and I find it a bit creepy, because... Well, the names are way too similar.
Second, Mason is way too unrealistic. But I'm going to ignore his superpower (almost photographic memory). Looking at his character, he is a much better character than Britt in my opinion. However, he is a bit confusing indeed. He is a complicated but very interesting character. A bit like the male Amanda Clarke.
Whoops, I might had given everything away. Or maybe not.
Third, the entire book is entertaining. However, I find the ending a bit... Crash and burn. Like that. I'm like... "What the heck am I reading?" Because the end is the part when nothing is all that it seems and everything is just... "Ugh. What is going on?"
Oh, and look! I discover quotations marks! Sorry, I'm writing too many jokes, aren't I?
Fourth, need more chemistry. I don't feel anything between these two characters, Britt and Mason. Or even Britt and Calvin.
Fifth, everything is way too obvious. I have no idea how Britt does not see who the serial killer is, because... Ugh. All the signs are there! How in the world do you not see it? How in the world are you... Oh, never mind.
Overall, Black Ice is really good. It is a bit on the dark side, but it does do well. The man vs. nature theme never fails the entertain me, though Fitzpatrick would do well if she goes into more depth and descriptions. Plus... The name of Mason could be changed, because that is a very creepy thing. Mason, Manson. Very creepy.
Okay, I'm done talking about serial killers and that kind of things.
Rating: Three out of Five