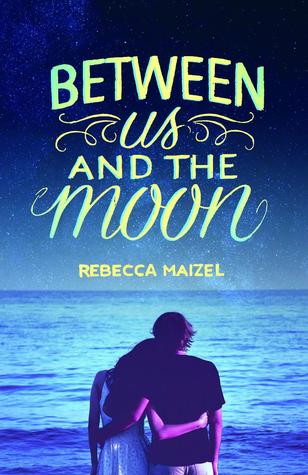 "A luminous young adult novel that evokes Judy Blume's Forever for a new generation.





Ever since Sarah was born, she's lived in the shadow of her beautiful older sister, Scarlett. But this summer on Cape Cod, she's determined to finally grow up. Then she meets gorgeous college boy Andrew. He sees her as the girl she wants to be. A girl who's older than she is. A girl like Scarlett.





Before she knows what's happened, one little lie has transformed into something real. And by the end of August, she might have to choose between falling in love, and finding herself.





Fans of Jenny Han and Stephanie Perkins are destined to fall for this story about how life and love are impossible to predict."
I have officially decided that I condemn lying, cheating, and etc. to potential love interest and friends unless it is a white lie. From the very lie that comes out of Sarah's mouth, I'm wishing for a good old dose of lobotomy. Why? Because lies create such a huge disaster. And oh, boy. Sarah's lies are a walking, talking, and growing disaster.
YA Contemporary/Romance, Between Us and the Moon tells the story of Sarah trying to be someone she is not. Specifically, her sister. She wants to be popular, fawned over, and amazing. This story isn't about romance (well, it's not the main plot, at least). Sarah's character arc remains to be the most important thing about the story, and that is definitely what is critical for this book to work. And does it work? Well, I feel like the arc could make much more of an emotional impact on the readers, but it does well in certain parts.
Sarah is that girl. She is the shy one to her sister's glamour queen. She is the smart one, and she is tracking a comet for her science project/scholarship. She starts creating a project called the Scarlett Project, and though it starts off as an innocent project, it turns into a heaping pile of lies, lies, and more lies. This is the first time Sarah has done something big, and she does indeed make fireworks out of her project and her experimenting. Because she has never lied before, she doesn't know the huge consequences. And the story explores that "lie, tell a bigger lie, and then tell a much bigger lie" cycle to the inevitable downfall she has at the end of the book.
Disaster. The plot ends up in a huge disaster. A good, entertaining, sensible disaster that proves to be relationship-wrecking for Sarah. The final yet also open ending proves to be very realistic, and I'm not going to tell any of you what happens.
Overall, Between Us and the Moon has an excellent title. I mean, is there any greater wording than that? But anyway, I'm getting off-topic again. Sarah, a young teen, breaks out during her summer break and learns about the world by participating instead of observing. She may fall hard, but she most definitely learns from her conclusions of her project and, more importantly, finds out about herself.
Rating: Three out of Five