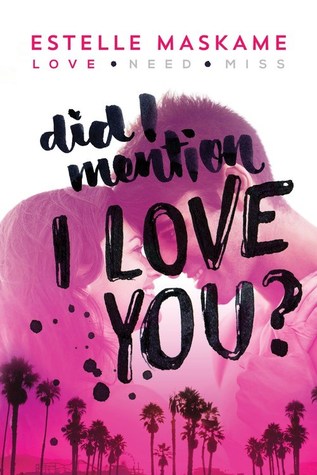 "When sixteen-year-old Eden Munro agrees to spend the summer with her estranged father in the beachfront city of Santa Monica, California, she has no idea what she's letting herself in for. Eden's parents are divorced and have gone their separate ways, and now her father has a brand new family. For Eden, this means she's about to meet three new step-brothers. The eldest of the three is Tyler Bruce, a troubled teenager with a short temper and a huge ego. Complete polar opposites, Eden quickly finds herself thrust into a world full of new experiences as Tyler's group of friends take her under their wing. But the one thing she just can't understand is Tyler, and the more she presses to figure out the truth about him, the more she finds herself falling for the one person she shouldn't – her step-brother.





Throw in Tyler's clingy girlfriend and a guy who has his eyes set on Eden, and there's secrets, lies and a whole lot of drama. But how can Eden keep her feelings under control? And can she ever work out the truth about Tyler?





Did I Mention I Love You is the first book in the phenomenal DIMILY trilogy, following the lives of Eden Munro and Tyler Bruce as they try to find their way in an increasingly confusing world."
NetGalley. Thanks for the copy.
Did I Mention I Love You? is the first book in the DIMILY trilogy. That trilogy's name will be the death of me. I intensely dislike acronyms. It involves caps lock and/or the shift. But let's get back on track here.
Eden has dreams of LA's wonderfulness. As someone from LA, I'm too familiar with this wonder about the amazing Hollywood land. Take it from me. I have seen Hollywood too many times to count on all my hands, and the movies always, always make it look much more glamourous than it really is. It's like the China effect. After looking at Chinese characters for too long, you get bored of Confucius' home. Did I Mention I Love You? portrays LA more glamourous than it really is.
Drugs. Alcohol, weed, and even coke shows up in this book. I'm surprised by the absurd amount of it, and I don't recall SoCal being a drug-filled environment. Readers may feel alienated by the in-your-face presence of it. I certainly am.
Tyler. Tyler Bruce. He is (unfortunately) the love interest of Eden. On drugs, moody, and intolerable, Tyler acts and is the most typical male teenager. Okay, that isn't right. He is worse than the typical brooding male hero. I don't know exactly what Eden sees in him (at first), but I can't deny that he has good chemistry with her. Girls really dig bad boys, eh? But seriously. This guy needs years, years of therapy.
Despite the drugs and the amount of alcohol and partying, the plot is really worth paying attention to. Seeing Tyler and Eden's romance unfolds is amazing along with monitoring Tyler's character development. He does change.
The cast of Did I Mention I Love You? makes me facepalm a bit. "To alcohol poisoning," exclaims one such character. Oh, dear... I pray for these poor souls.
As awesome as the plot and romance (I admit it! It is pretty cool, but I don't like Tyler in the beginning), the ending is really the selling point. That epilogue makes me scream. I'm not amused, Estelle Maskame!
In conclusion, Did I Mention I Love You? is in between the territory of "no, I don't want to read this again" and "yes, this is an awesome book." Some moments make this book worthy while other parts make me run for the woods. I'm really torn over this, but in the end, I do want to see what happens next.
Rating: Three out of Five