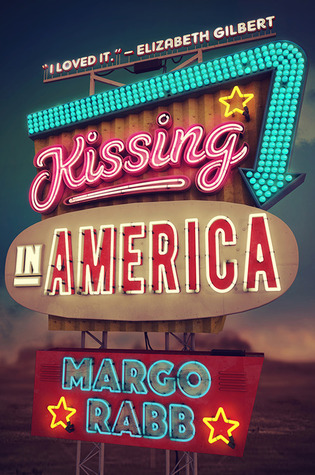 "In the two years since her father died, sixteen-year-old Eva has found comfort in reading romance novels—118 of them, to be exact—to dull the pain of her loss that's still so present. Her romantic fantasies become a reality when she meets Will, who seems to truly understand Eva's grief. Unfortunately, after Eva falls head-over-heels for him, he picks up and moves to California without any warning. Not wanting to lose the only person who has been able to pull her out of sadness—and, perhaps, her shot at real love—Eva and her best friend, Annie, concoct a plan to travel to the west coast to see Will again. As they road trip across America, Eva and Annie confront the complex truth about love.





In this honest and emotional journey that National Book Award finalist Sara Zarr calls "gorgeous, funny, and joyous," readers will experience the highs of infatuation and the lows of heartache as Eva contends with love in all of its forms."
YA Contemporary, Kissing in America explores Eva's adventure/road trip into a lot of things. It has all the makings of a pretty romance novel. Will meets Eva. Boy meets girl. Will disappears and leaves for the opposite coast without a distinctive goodbye, and Eva begins to make her plans to chase him across the map. She cleverly manages to get her best friend into this scheme to get Will back, and in the meantime, she writes letters and letters to Will. But will she get him? That's where it gets interesting.
The story starts off with a stuffed exposition and a heavy explanation of Eva's love for romance novels. We dive into Eva's relationship with her mother, who is a feminist and teaches women's studies. We learn about Eva and what happened to her father, who died in an airplane crash and whose body is lost beneath the waves of the ocean. And then disaster really strikes when Eva meets Will, and the plot truly kicks off.
Eva has her head in romance novels. And they aren't particularly any good. In fact, they are very embarrassingly horrible (and none of us would be caught dead reading one). But still, I can understand Eva very well and I sympathize for her. She's a dynamic character, who changes and changes to the very end.
The romance is such a fresh breath of air with realistic qualities. It's unique, and it's different than the other romances in contemporary novels I see most of the time. Though the romance seems to be the first and foremost part of the book (remember: chasing the loved one across America), it's really about Eva herself and the message. It's about friendship. It's about family. It's about mother and daughter relationship. Not about romantic love, though the book does dive a little bit into it and dabbles.
The ending satisfies the entire plot and wraps everything up very neatly. It's nice, and it's simple. And it doesn't bother with the loose ends.
Overall, Kissing in America is the story that tells a much different tale than the one someone might see on the cover. This is definitely for those who are looking for a unique tale that doesn't stake everything on romance and first love. This is for those who are looking for something that talks about grief, first love, and most importantly of all, family and friends.
Rating: Three out of Five