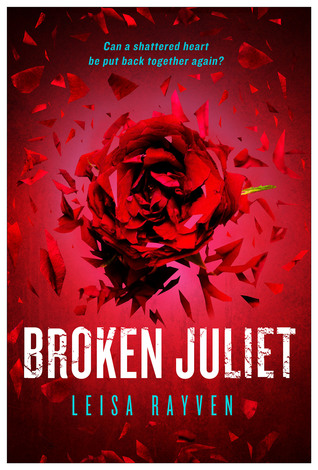 "How do you fix a love that's been broken beyond repair?





For years, Cassie Taylor tried to forget about Ethan Holt. He was the one great love of her life, and when he failed to return her love, a part of her died forever. Or so she thought. Now she and Ethan are sharing a Broadway stage, and he's determined to win her back. Claiming to be a changed man, he's finally able to say all the things she needed to hear years ago, but can she believe him? What makes this time different from all his other broken promises?





Ethan knows he can't change their tumultuous past, but if he's going to have any chance of being with the woman he loves, he'll need to convince Cassie that her future belongs with him.





Don't miss this stunning conclusion to the unforgettable love story that captivated over two million fans online."
Once again, I must mention that I know zilch about acting. I can't tell whether or not the acting portrayed in this book is accurate or not.
Ethan had therapy. And for that, I admit I'm very pleased. Not many male lead characters (and by that, I mean tortured characters) get therapy (and especially one that works, cough, cough). Should I mention how many failed "therapies" there are? Actually, I better not. I think I can write a ten page meta just on that topic. Seriously, I'm not kidding.
Cassie's emotional charts are all over the place. Yes, she still loves Ethan. But no, she does not trust him. At all. He broke her heart before. Not only once, but twice. She is a really interesting character with issues of her own, and quite a few issues appeared when Ethan left/broke up with her. (Yes, it is quite a long story. Needless to say, this couple gives meaning to "on/off" relationship. Boy, they were everywhere in a single chapter. It doesn't help that the book dances from the past to the present.)
Let's give a paragraph on this couple.
Remember Katy Perry's awesome song, "Hot and Cold"? If Cassie is the singer and Ethan is the male mentioned in the song, this song would almost perfectly describe them. Just one little thing is wrong... Ethan and Cassie's chemistry is still strong. I myself have trouble keeping track of their relationship. They break up back in acting school. They start sleeping with each other. They break up. They make up. When acting school is over, Ethan leaves due to his jealousy (and his inner demons). Gosh, it is like a freaking soap opera (which makes this book partially annoying to read).
The descriptions in this book is pretty good. I can feel as if I'm in the book, watching (and/or screaming at) Cassie and Ethan. Rayven plays with the reader's emotions well.
Honestly, the main focus of this book is the relationship. Ethan and Cassie's romance take up the limelight, and once again, I barely notice any minor characters. I do note some random Asian dude/Cassie's male roommate who can do some meditation, but... that's it.
Overall, Broken Juliet focuses on the crazy and insane relationship of many shades of "I don't know if our courtship is a good idea." Sure, I have to give a star for Ethan actually having therapy (I'm all for therapy) and for the romance actually being interesting and sweet at certain moments.
Rating: Three out of Five