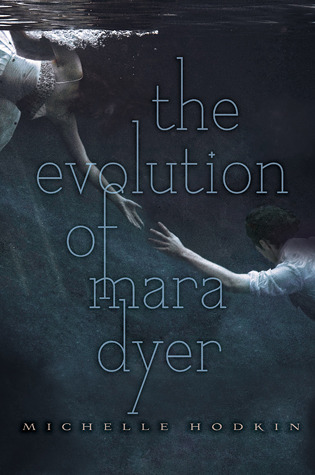 "The truth about Mara Dyer's dangerous and mysterious abilities continues to unravel in the New York Times bestselling sequel to the thrilling The Unbecoming of Mara Dyer. Mara Dyer once believed she could run from her past.She can't. She used to think her problems were all in her head. They aren't. She couldn't imagine that after everything she's been through, the boy she loves would still be keeping secrets. She's wrong. In this gripping sequel to The Unbecoming of Mara Dyer, the truth evolves and choices prove deadly. What will become of Mara Dyer next?"
What happens to Mara now?
After the shocking revelation at the end of The Unbecoming of Mara Dyer, Mara finds herself back in the hospital and is reeling over the fact that Jude is still freaking alive. But is he really alive or is Mara still dreaming (insane)? Did he kidnap Joseph back in the previous book? Was it really him or was it just another hallucination?
Mara and Noah are still going strong together, despite how crazy Mara can be and how much circumstances try to pry the two apart. Noah is bonding well with Mara's family, and his feelings towards her deepens. Like any other couples, they have their problems. But unlike other couples, they have their share of supernatural.
Understanding her power a bit better now, Mara knows that she is dangerous to everyone around her. She is getting worse thanks to her PTSD, hallucinations, and possibly, bipolar personality. Still, Mara is unreliable as a narrator.
The mystery behind Mara's powers continues throughout the book. Noah and Mara come to odds over the questions they need to ask. The more they dig for answers, the more dangerous circumstances become and the more Mara and Noah clings to each other. The mystery deepens, and questions will be answered (but there will be even more questions popping out).
The story is fast-paced, and I'm unable to stop turning the pages until the very end of the book. The story is compelling, and the mystery draws me in. I'm very addicted to this sequel, and Michelle Hodkin does not stop. At all.
(Though I'll appreciate a warning for those surprise flashbacks.)
The ending of this book leads to another cliffhanger, like the previous book. It is very satisfying, yet I have to know about what happens to Mara and Noah, Jamie and the rest of the gang. Which is why I instantly start reading the final book.
Overall, The Evolution of Mara Dyer is an entertaining and dark story of a haunted girl. The trilogy, so far, is addicting and greatly fascinating to read. Noah still possesses an amazing connection with Mara, and tensions are even greater for the pair. I'm sure this book will make readers want to finish off this trilogy.
Rating: Four out of Five